WELCOME TO ADVANTAGE ENVIRONMENTAL LIGHTING
Committed to providing Beautifully Engineered and Energy Efficient lighting products, while building Partnerships and Long Term Relationships
With expertise in engineering, designing, and manufacturing, no job is impossible for us. We Make It Happen!
Advantage is committed to providing the highest quality lighting products available. Our main goal is to create beautifully engineered, energy efficient, and environmentally conscious lighting products for commercial and industrial applications. All of our products come with a warranty – and the Advantage Guarantee. We are confident that our lighting fixtures will exceed your expectations in both function and craftsmanship.  In addition to our over 400 different lighting fixtures, we pride ourselves in our ability to create the highest quality custom lighting fixtures for any need, at an acceptable price. We are your solution for all of your commercial and industrial lighting needs.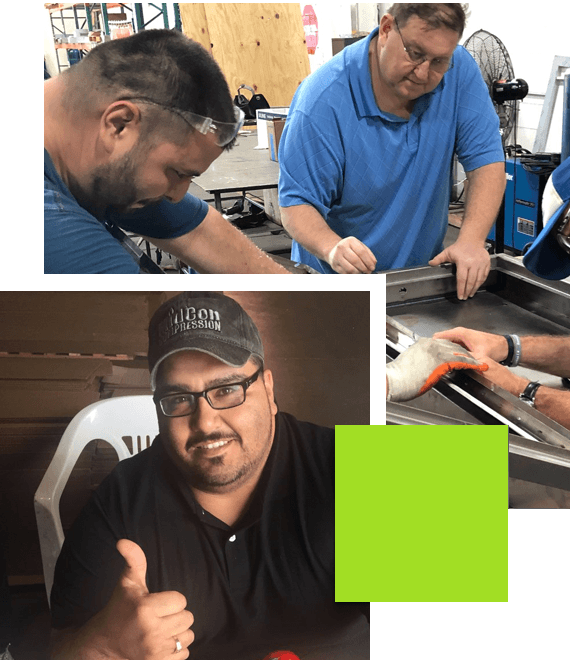 Management Team

Brent Enterkin
President and CEO

Holly Enterkin
Chief Financial Officer

Ramon Boza
Operations Manager

Paul Boicourt
Senior Sales Director

Megan Martinez
Eastern Inside Sales

Terry Burkett
National Sales Director

Frank Williams
Senior Engineer

Crystal Boza
Purchasing & Scheduling
Jeff Heinemann
Regional Sales Manager
Jordan Lowe
Marketing and Technical Director

Esteban Vasquez
QC Manager

Everett Holman
Engineering and Product Development
Joel Soria
Fabrication Manager
Kevin Douglass
Logistics Manager

Advantage Environmental Lighting
Whatever your lighting need may be, we will
Make it Happen!
Taking pride in our craftsmanship, aesthetics, and functionality, we build the highest quality lighting products available. You can feel confident that when you purchase an Advantage product, you are buying the most efficient lighting fixtures available – at a price you will love.